Dr Vanessa Phua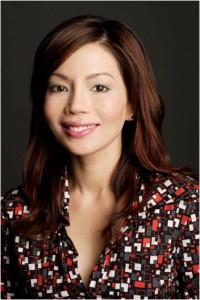 It is easy to see why Dr Vanessa Phua is popular with her patients. Petite and pretty, this physician with an interest in aesthetic medicine also has a very nurturing personality which immediately puts you at ease.   
Trained as an ophthalmologist in the United Kingdom, Dr Vanessa Phua worked at the National University Hospital for a year with an interest in oculoplastics which is the reconstruction and beautifying of the eye area. She decided to go into aesthetic medicine six years ago as she felt compelled to have a more holistic approach to her treatments. "Aesthetics is a perfect marriage of art and science. How we look affects how we feel and it is very satisfying to help my clients feel more confident."
Dr Vanessa Phua's mantra targets the preservation of her patients' youth with her aesthetic services that focus on both anti-aging as well as rejuvenation. Her signature treatment, ThePapillon Revitalizing Threadlift utilizes state of the art, customized threads for rejuvenation and contouring of the skin. Threadlifts remodel the face and are also used for restoration of volume to the midface.
The Papillon Revitalizing Threadlift is targeted for people between 18 to 80 years old, for both prophylactic anti-aging and rejuvenation purposes. It is suitable for areas such as the midface, jawline, neck and eyebrows. The threads are absorbed after 12 months and the revitalizing effect lasts for up to three years. The skin shows signs of vitality and youthfulness after Threadlifts.
Her patients are generally working executives in their 30s to 40s who like her gentle and natural way of treating aesthetics. "I believe in making them look maybe two to five years younger," says this aesthetic doctor who is in her mid 30s. Breasts and buttock fillers are also popular treatments among the ladies while the men like the hair restoration and Botox treatments. "My patients are also getting younger as more people realize that maintenance, not prevention is the key to looking good. Aesthetic medicine will continue to evolve and there is a definitely a trend towards non-surgical procedures," reveals Dr Vanessa Phua. 
Dr Vanessa Phua's clinic: 
Asia Health Partners
304 Orchard Road #05-06 Lucky Plaza, Tel: 6235-7888