REVIEW:IPL, RF Magnetic Wave, Plasma Peel Treatments Review
I've done many things in my life but getting five facial treatments in two-and-a-half hours is a happy first. Dr Cindy understands the hectic lifestyle of modern women, that's why she offers bundled up treatments at her newly-opened clinic, Dr Cindy's Medical Aesthetics.
| | |
| --- | --- |
|   |   |
Girls will love the Princess-like décor of this white-washed clinic with a luxurious chandelier hanging in the waiting area, fur-covered sofas and cute caricature of the ever-smiling doctor on the uniforms of the therapists. On top of the usual skincare questions, Dr Cindy carried out a thorough consultation with me, asking me questions like when I was last in the sun, even explaining how the machines work (I was lost on this one and just stared at her blankly). After targeting my problem (oily skin, prone to clogged pores), she prescribed a whole list of treatments for me before settling for the Plasma Peel to exfoliate and remove clogged pores, IPL for skin rejuvenation and RF Magnetic Wave for collagen stimulation, blood circulation and lifting. In between, she would also throw in a bonus Red Light treatment to control my oily skin and prevent breakouts, and her signature Vitamin C mask for added glow. Phew! That's a lot of treatments and I couldn't wait to start!
Treatment process: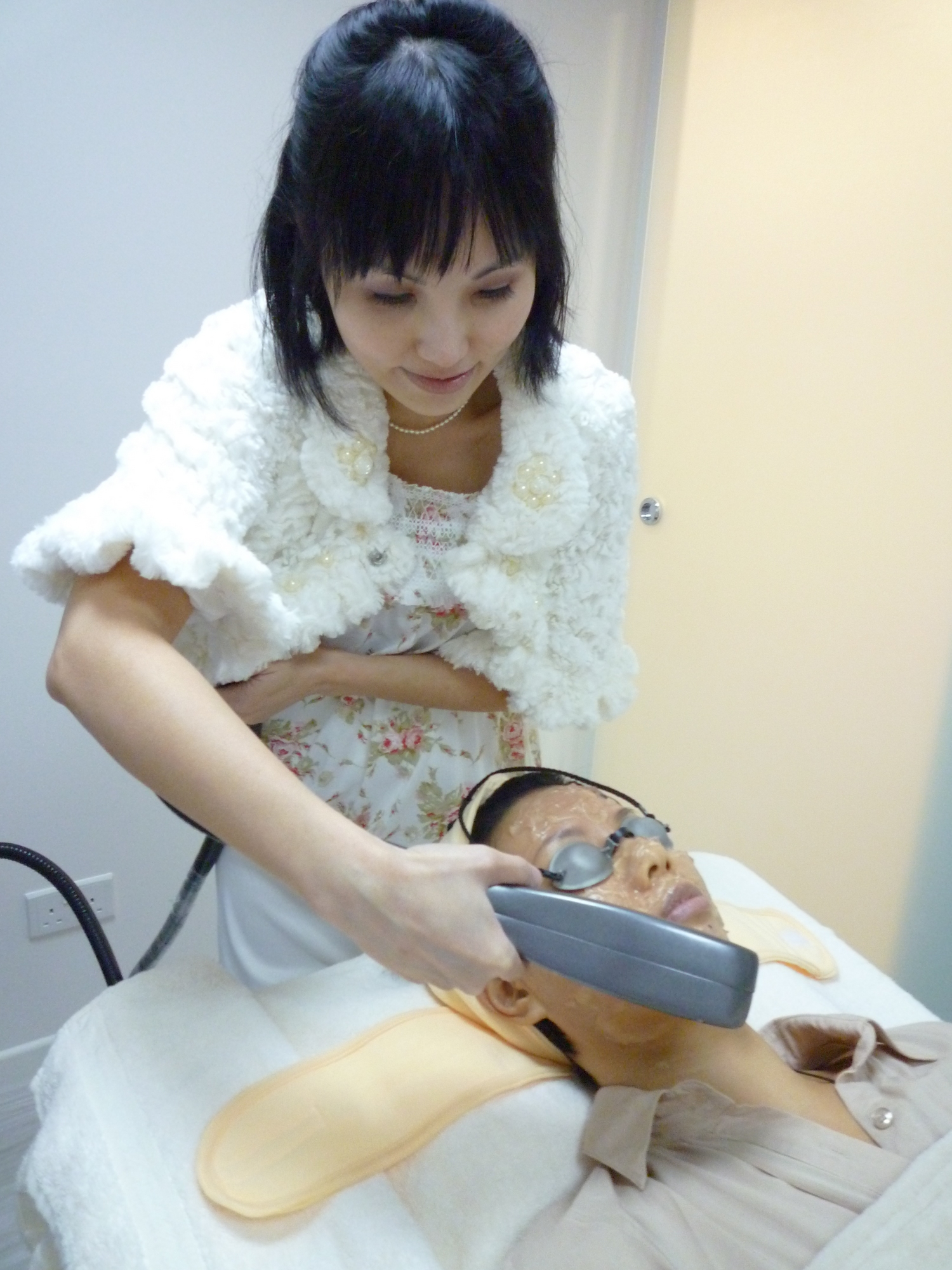 After cleansing my face, my therapist squirted ice-cold gel all over my face for the IPL treatment. Unlike my first IPL treatment done many years ago, this one was painless and even sound-less. There was no snapping sound like before and all I saw was a bright light under my goggles and it was over in less than 10 minutes.
Next up, the RF Magnetic Wave which consisted of a machine called Freeze (how apt, freeze my face!) and a handset with four metal rods. A 35-degree temperature was set and Dr Cindy then massaged my face all over with the warm handset – starting on my forehead before moving on to my cheeks. She concentrated on my undereye areas and crow's feet more to target fine lines. The whole treatment felt like a warm massage and I would have dozed off if I wasn't chatting to Dr Cindy.
My face was put under the Red Light Treatment lamp for 15 minutes before we moved on to the Plasma Peel. A metal probe was massaged all over my face and apart from my undereye area which felt more sensitive, the treatment was relatively comfortable (apart from the slight screeching sound and weird smell emitting from the probe). Interestingly, when the therapist moved the probe around my nose, whiteheads popped up and she could remove them with tweezers (gross but shiok!). The final treatment: a Vitamin C sheet mask applied on my face and left for 15 minutes.
Results: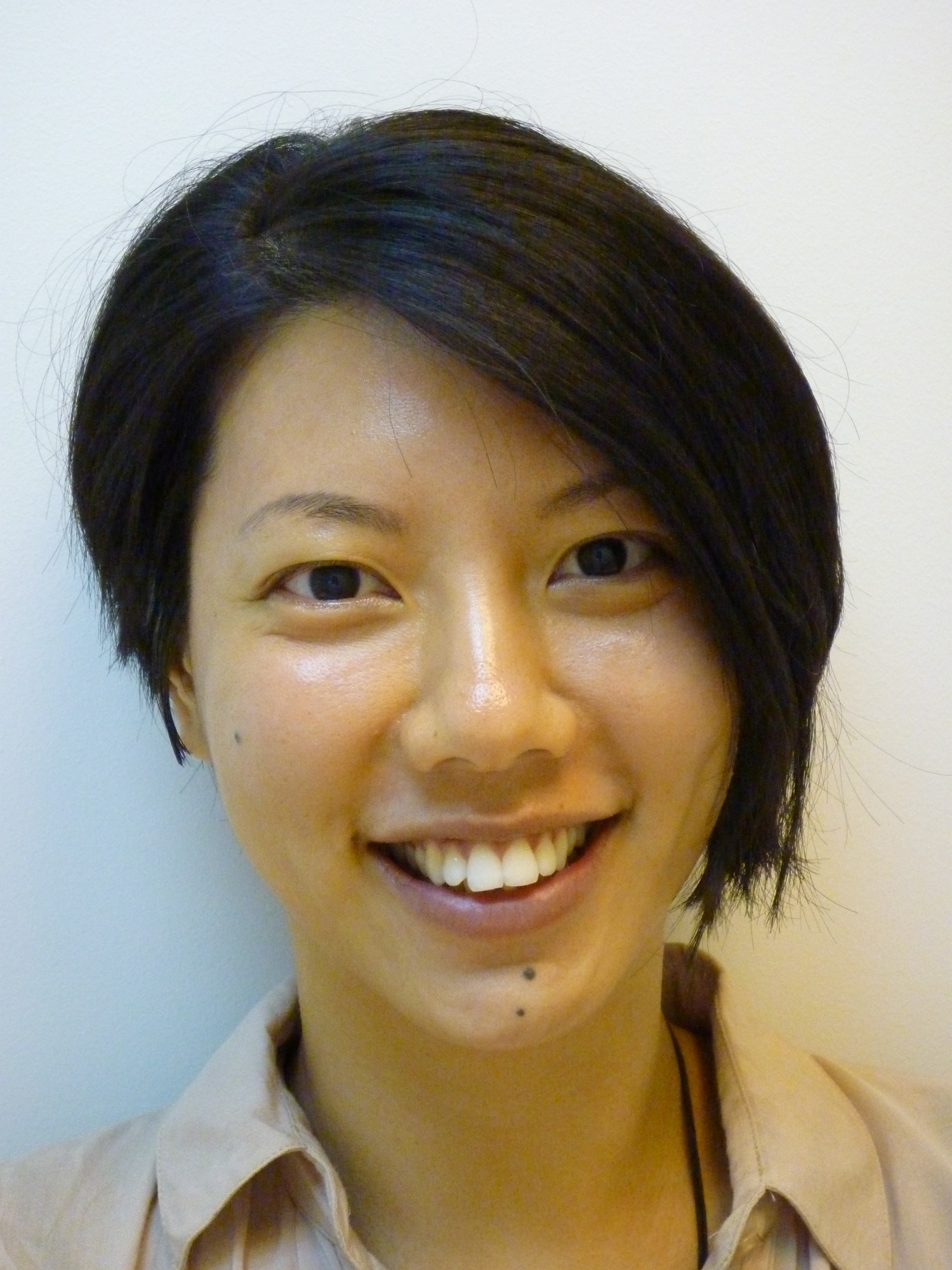 It's not every day that I get to pamper my skin so well and my skin definitely soaked up all its treats. It felt taut and had a slight flush. It was still glowing when I came home. Dr Cindy says that the glow will last for a few weeks and I should notice the lifting effect from the RF Magnetic Wave treatment in about three days to a week.
IPL, RF Magnetic Wave, Plasma Peel Treatments Review
Duration: 2.5 hours
Cost: IPL $300, RF Magnetic Wave $300, Red Light Therapy with Vitamin C mask $150, Plasma Peel $150.
Dr Cindy is currently having a promotion where you can have any of her six treatments for $1,888. Under the package deal, all that I experienced is counted as one session and I get a total of six sessions for that package. Definitely more bang for your buck! This promotion is on till end of August.
Location:
Dr Cindy's Medical Aesthetics
360 Orchard Road #05-06
International Building
Tel: 6733-4433
Website: http://www.drcindy.com.sg