Selectif PRO Derma Hair Removal System Review


Ultrasound technology for permanent hair removal.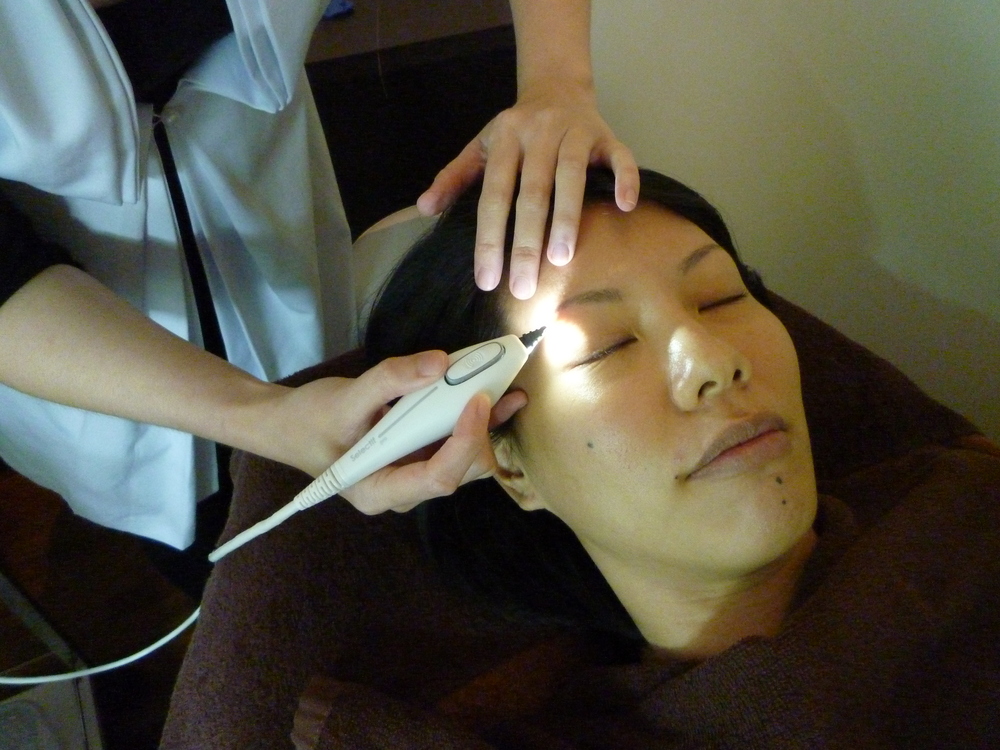 This latest generation of professional hair removal aims to remove unwanted hair permanently and painlessly. Unlike IPL which disperses light over a wide area and is colour-sensitive, Selectif uses ultrasound to precisely target individual hair roots, resulting in more effective hair removal. It is also painless and enables long term hair removal solution for precise eyebrow contouring, as well as sensitive and hard-to-reach areas like upper lip, chin, underarms and bikini line. It is also suitable for all skin tones and hair colour.
What to expect during treatment:
After cleansing my underarms, the therapist uses the Selectif handpiece, which looks like a giant tweezer to grip my tiny hairs to deliver the ultrasound technology. There was no sensation at all and I almost dozed off during the procedure. After zapping all my hairs, my therapist then shaved my underarms and I was done. As I did not have much hair to begin with, my treatment was over in less than 15 minutes.
How long before results are seen:
Studies have shown a 40% reduction in hair growth after the first session. However, unlike IPL which covers a wide area, Selectif is a slower process as you have to go back to target new hair growth each time until the entire desired area has been targeted.
Number of treatments required:
Depending on your hair type and hair growth cycle, one or two follow-up sessions fortnightly may be required.
Suitable for:
Anyone with unwanted hair in small areas like eyebrows, upper lip, chin, underarms or bikini area.
Spa: TOUCHE™ Elite
442 Orchard Road #01-13
Orchard Hotel Shopping Arcade
Tel: 6221-6612
Duration: About 15 minutes
Exclusively for Review Antiaging members,
(a)           FREE TOUCHE™'s NEW! Hi Precision DermaMap Skin Diagnosis worth $75!
You can now gain a deeper comprehension if your current skin condition with the NEW Hi Precision DermaMap Skin Diagnosis that harnesses a high-tech sensor and high level of visual effect, to measure your sebum quantity and pigmentation!
(B)        50% disount on listed trial price (Usual trial price from $68 onwards)
Terms & Conditions
§   Valid for first time customers aged 21 years and above only.
§   Strictly for residents of Singapore.
§   Please quote "review antiaging" upon booking of your appointment.
§   Valid till 31st July 2011.
§   Advance booking is required.
§   Please present I/C for verification purposes.
§   Not valid with other offers, services and promotions.
§   Treatment(s) to be done on a single visit.
Offers available at TOUCHETM outlets
TOUCHETM Elite 6221 6612
442 Orchard Rd #01-13 Orchard Hotel Shopping Arcade Singapore 238879
Orchard 6738 8441
390 Orchard Rd #04-02 Palais Renaissance Singapore 238871 (opposite Hilton Hotel)
Bugis 6238 0500
No. 9 Tan Quee Lan Street #01-02/#02-07 TQL Suites Singapore 188098 (Opp. Bugis Junction)
Eastpoint Mall
3 Simei Street 6, Eastpoint Mall #02-46/47, East Ave Wing Singapore 528833
(Next to Simei MRT Station)
<<Read more Laser Treatment Reviews