Sculptra Doctors Listings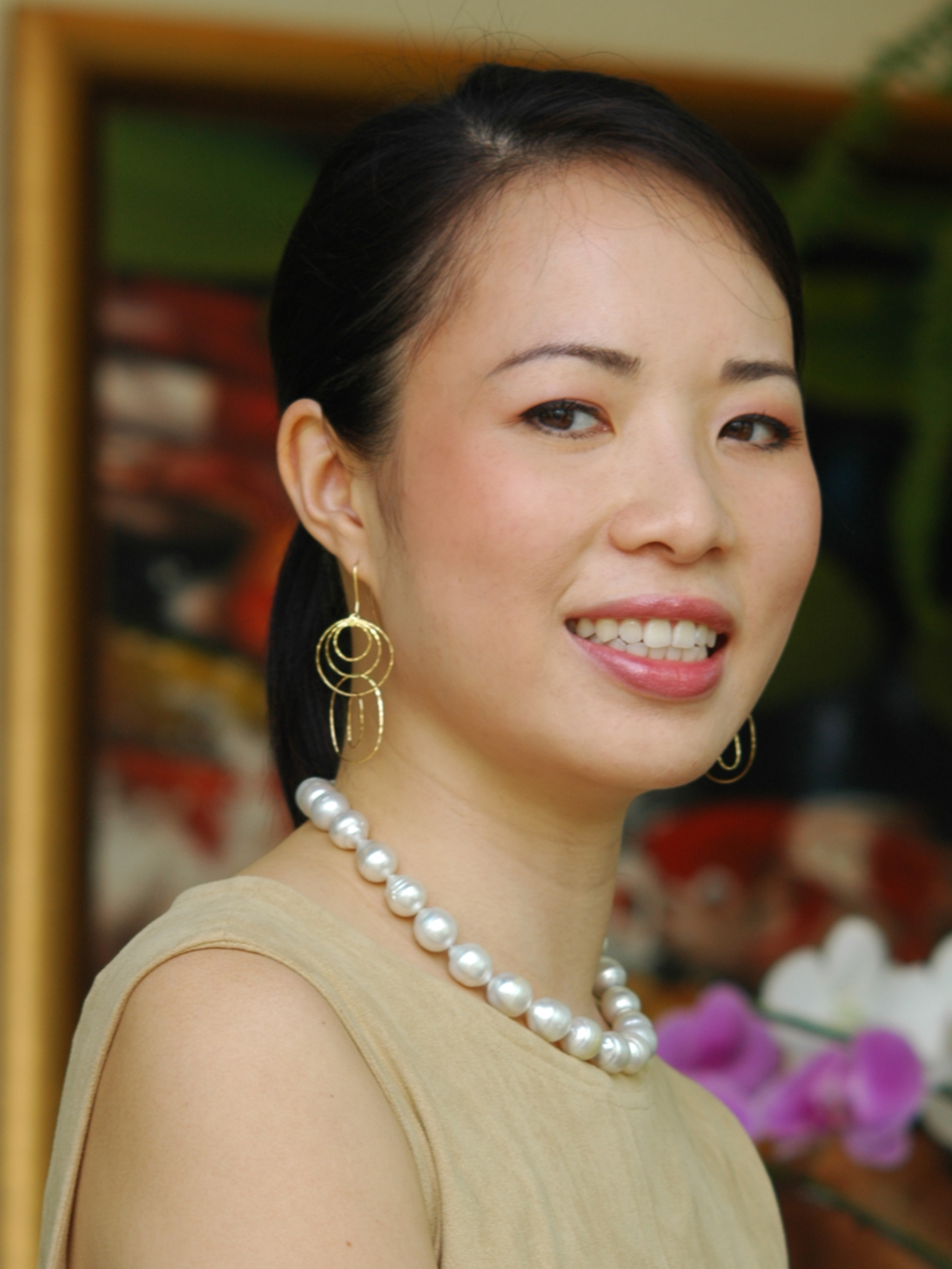 1. DR ISABELLE YEOH
Dr Isabelle Yeoh runs IYAC, an aesthetic clinic that offers an integrated approach to beauty and health. Dr Yeoh's passion is to create natural, youthful and subtle-looking results that complement each individual. Sculptra, under Dr Yeoh's deft hands, is transformed into a "Liquid Facelift", erasing years off your face, so that you look fresh, in the most natural way of course!
IYAC Aesthetic & Anti-Aging Clinic
Camden Medical Centre
1 Orchard Boulevard
Suite #06-03
Singapore 248649
Tel: 6738-9989
Website: www.iyac.com.sg
2. CELEVENUS MEDISPA & AESTHETIC CLINIC
Dr Dylan Chau has been trained by some of the world's most renowned plastic surgeons, dermatologists and endocrinologist, and he frequently gets updates on the latest advancements in what aesthetic and anti-aging medicine has to offer. Adding Sculptra to his vast repertoire of aesthetic treatments, he brings his level of service to a whole new realm, taking full advantage of technology to produce results that are second to none.
6 Eu Tong Sen Street
#03-21 The Central (above Clarke Quay MRT Station)
Singapore 059817
Tel: 6410-9621, 6410-9622
Website: www.celevenus.com.sg
3. DR JOYCE LIM
Dermatologist / Joyce Lim Skin & Laser Clinic
Paragon Medical Suites, Tower Lobby 1
290 Orchard Road, #11-16-20
Singapore 238859
Tel: 6834-9159
Website: www.joycelim.com
4. DR WOFFLES WU
Plastic Surgeon / Camden Medical Centre
1 Orchard Boulevard
Suite #09-02
Singapore 248649
Tel: 6733-9771
Website: www.woffleswu.com
5. DR PRIYA SEN
Dermatologist /  National Skin Centre
1 Mandalay Road , Singapore 308205
Tel: 6253-4455
Website: www.nsc.gov.sg
6. DR GOH CHEE LEOK
Dermatologist /  National Skin Centre
1 Mandalay Road , Singapore 308205
Tel: 6253-4455
Website: www.nsc.gov.sg
7. DR MELVIN LEONG
Dermatologist /  National Skin Centre
1 Mandalay Road , Singapore 308205
Tel: 6253-4455
Website:  www.nsc.gov.sg
8. DR GIAN YOKE CHIN
Dermatologist /  National Skin Centre
1 Mandalay Road , Singapore 308205
Tel: 6253-4455
Website: www.nsc.gov.sg
9. DR COLIN THENG
Dermatologist /  National Skin Centre
1 Mandalay Road , Singapore 308205
Tel: 6253-4455
Website: www.nsc.gov.sg
10. DR MARK TANG
Dermatologist /  National Skin Centre
1 Mandalay Road , Singapore 308205
Tel: 6253-4455
Website: www.nsc.gov.sg
11. DR TAN HIOK HEE
Dermatologist /  National Skin Centre
1 Mandalay Road , Singapore 308205
Tel: 6253-4455
Website: www.nsc.gov.sg
12. DR ANG CHEE BENG
Dermatologist /  Ang Skin & Hair Clinic
Mount Alvernia Hospital
820 Thomson Road,
Singapore 574623
Tel: 6353-3851
Website: www.angskin.com.sg
13. DR ROSALIND KHOO
Dermatologist /  Mount Elizabeth Skin Clinic
Mt Elizabeth Medical Centre, #12-05
Singapore 228510
Tel: 6734-5655
14. DR WONG SOON TEE
Dermatologist /  Raffles Hospital
585 North Bridge Road
Singapore 188770
Tel: 6311-1111
Website: www.raffleshospital.com
15. DR CHAN CHI CHIN
Plastic Surgeon / Chan Plastic & Cosmetic Surgery
Mt. Elizabeth Medical Centre, #08-09
Singapore 228510
Tel:  6734-5653
16. DR MARTIN CHIO
Dermatologist /  National Skin Centre
1 Mandalay Road , Singapore 308205
Tel: 6253-4455
Website: www.nsc.gov.sg
17. DR PATRICIA YUEN
Dermatologist /  Dermatology, Lasers & Aesthetics
Pacific Healthcare Specialist Centre
290 Orchard Road
#19-01 Paragon
Singapore 238859
Tel:  6883-6978
Website: www.pachealthholdings.com
18. DR CHAN YUIN CHEW
Dermatologist / Dermatology Associates Skin & Laser Specialists Gleneagles Medical Centre
#07-14
Singapore 25849
Tel: 6471-1733
Website: www.dermassoc.com.sg
19. DR JANE LIM
Plastic Surgeon / National University Hospital
5 Lower Kent Ridge Road
Singapore 119074
Tel: 6834-9159
Website: www.nuh.com.sg
20. DR LIM THIAM CHYE
Plastic Surgeon / National University Hospital
5 Lower Kent Ridge Road
Singapore 119074
Tel: 6834-9159
Website: www.nuh.com.sg
21. DR WONG SU NI
Dermatologist / Dr SN Wong Skin, Hair, Nails & Laser Specialist Clinic
3 Mt Elizabeth #07-09
Mt Elizabeth Medical Centre
Singapore 228510
Tel: 6733- 3629
22. DR KHOO BOO PENG
Dermatologist / Specialist Skin Clinic
1 Grange Road
Orchard Building
Singapore23969
Tel: 6734-1411
Website: www.specialistskin.com.sg
23. DR CHONG WEI SHENG
Dermatologist /  National Skin Centre
1 Mandalay Road , Singapore 308205
Tel: 6253-4455
Website: www.nsc.gov.sg
24. DR LEOW HUNG HIAN
Dermatologist /  National Skin Centre
1 Mandalay Road , Singapore 308205
Tel: 6253-4455
Website: www.nsc.gov.sg
25. DR GOH PUI KIAT
Dermatologist /  Orchard M.D. Clinic & Surgery
Ngee Ann City Tower B
#08-03 Medical Floor
Orchard Road
Tel: 6884-9353
Website: www.orchardmd.com
26. DR KELVIN GOH
Dermatologist /  Orchard M.D. Clinic & Surgery
Ngee Ann City Tower B
#08-03 Medical Floor
Orchard Road
Tel: 6884-9353
Website: www.orchardmd.com
27. DR ALVIN WONG
Aesthetic Physician /  SKN MediAesthetics
Centrepoint Shopping Centre
#03-21/22
176 Orchard Road, Singapore 238843
Tel: 6732-7658
Website: www.skn.com.sg
28. DR ALLAN KOK
Aesthetic Physician /  LS Aesthetic Clinic
Ngee Ann City Tower B, #08-05A,
391 Orchard Road, Singapore 238874
Tel: 6738-4700
Website: www.lsaesthetic.com.sg
29. DR CHIN YEE CHOONG
Aesthetic Physician /  Dermclear Aesthetic & Laser Clinic
Blk 177, Toa Payoh Central, #01-140, Singapore 310177
Tel: 6356-5005
Website:  www.dermclear.com.sg
30. DR LIM KAH BENG
Dermatologist / KB Lim Skin Clinic
6 Napier Rd #09-06 Gleneagles Medical Centre
Singapore 258499
Tel: 6471-0965
31. DR THAN SIEW NEE
Dermatologist /  Tham Siew Nee Skin Clinic
6 Napier Rd #07-08 Gleneagles Medical Centre
Singapore 258499
Tel: 6476-6821
32. DR YEAK HWEE LEE
Aesthetic Physician / Singapore Aesthetic Centre
Novena Medical Center
10, Sinaran Drive,
Tel: 6397-6861/6397-6862
33. DR CALVIN CHAN
Aesthetic Physician / Calvin Chan Aesthetic & Laser Clinic
501 Orchard Road,
#05-11, Wheelock Place
Tel: 6732-4981
Website: www.drcalvinchan.com
34. DR SHIAU EE-LENG
ClearSK Aesthetics Medical Hub,
Novena medical Centre, #10-23
Tel: 6397-7050
35. DR CHRISTINE CHENG
Simply Aesthetics, Robertson Walk #02-14
11 Unity Street
Tel: 6732-5527
36. DR ROY CHIO
Famicare Bedok Clinic, Blk 158,
Bedok South Ave 3, #01-581
Tel: 64428-373