Beauty Talk: Interview with Dr. Ivan Puah
We sit down with Amaris B. Clinic's Medical Director, Dr. Ivan Puah to find out what the most popular aesthetic treatments are, which Hollywood celebrity he thinks is the perfect woman…and more!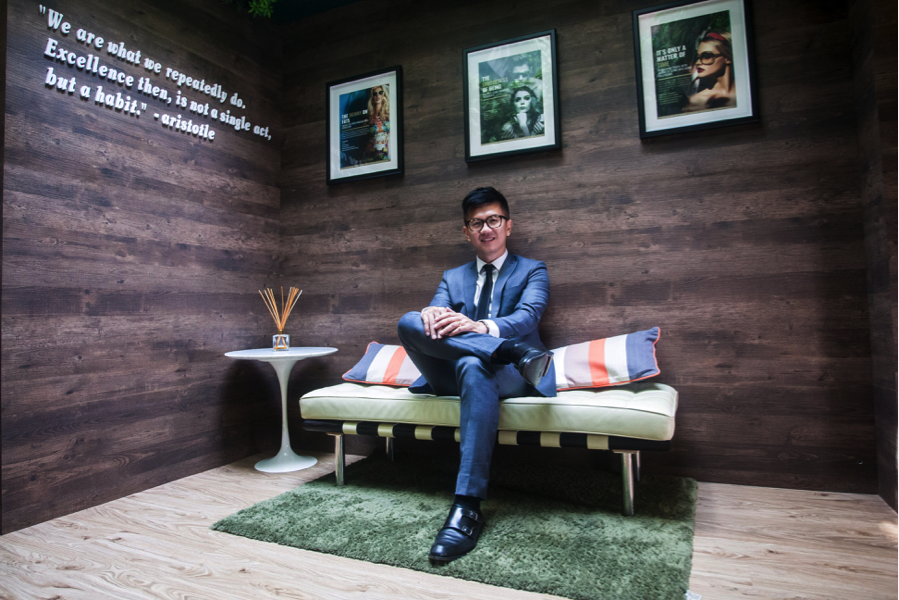 Why did you open Amaris B. Clinic?
We noticed that there was a lack of quality yet affordable outpatient fat reduction, liposuction services such as Liposculpture, SmartLipo and VaserLipo for both males and females. The few cosmetic and aesthetic service providers were a handful and prices for medical beauty enhancements were quite costly.
We registered Amaris B. Clinic in 2004 and in 2005, we opened our doors to address this pressing need. Our mission back then (and now) is to focus on providing a full range of quality yet affordable outpatient fat reduction and liposuction services for both male and female patients. Today, we are the pioneering aesthetic clinic in Singapore and South East Asia that offers a full range of liposuction/fat sculpting treatment and, fat grafting for breasts, buttocks and facial enhancement.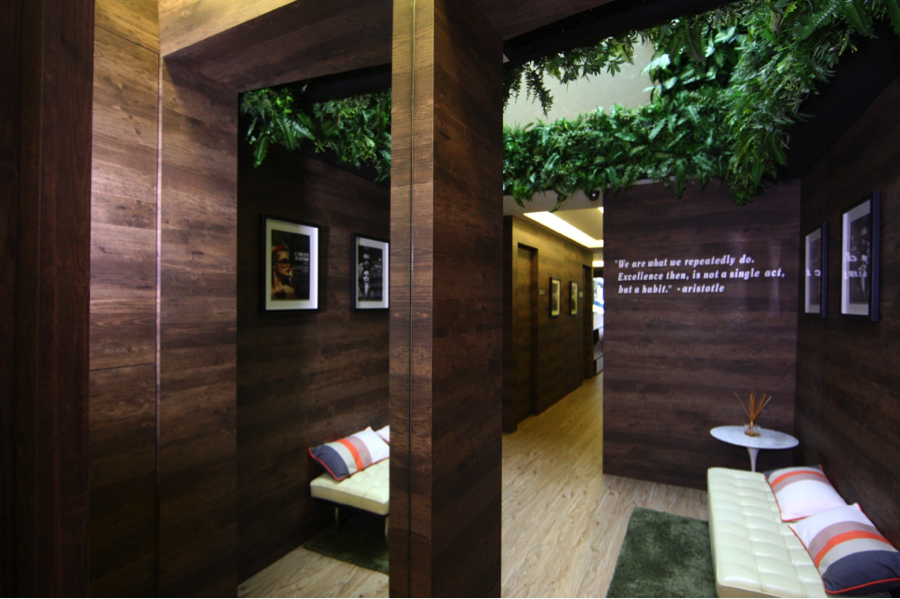 What is your vision for Amaris B. Clinic?
Our vision is to provide skilful, quality, safe and affordably priced surgical and non-surgical based cosmetic enhancement treatments. We believe in forging strong personal connections and we strive to create that bond and relationship with our patients. Our background is as diverse as the demographic of our patients but we all share the same commitment, dedication and passion.
Which are the most popular treatments there and why?
Besides our body sculpting treatments, we have added an array of non-invasive beauty aesthetics treatments such as laser, botox, fillers, skin rejuvenation, hair removal and transplantation treatments etc, due to high demand.
Aside from our female patients, we also noticed an increase in male patients who are keen on minimally invasive aesthetic enhancements, so we further expanded our reach and set up another branch of services for our male clients. These can be found under M:EN on our website. Men who come to us are not just looking for aesthetic treatments, but a solution for a clinical problem, gynecomastia (a clinical term for overly enlarged male breasts), that is bothering them. This condition brings about discomfort and pain and we provide surgical solution for this medical problem and help them relieve the pain and regain body confidence.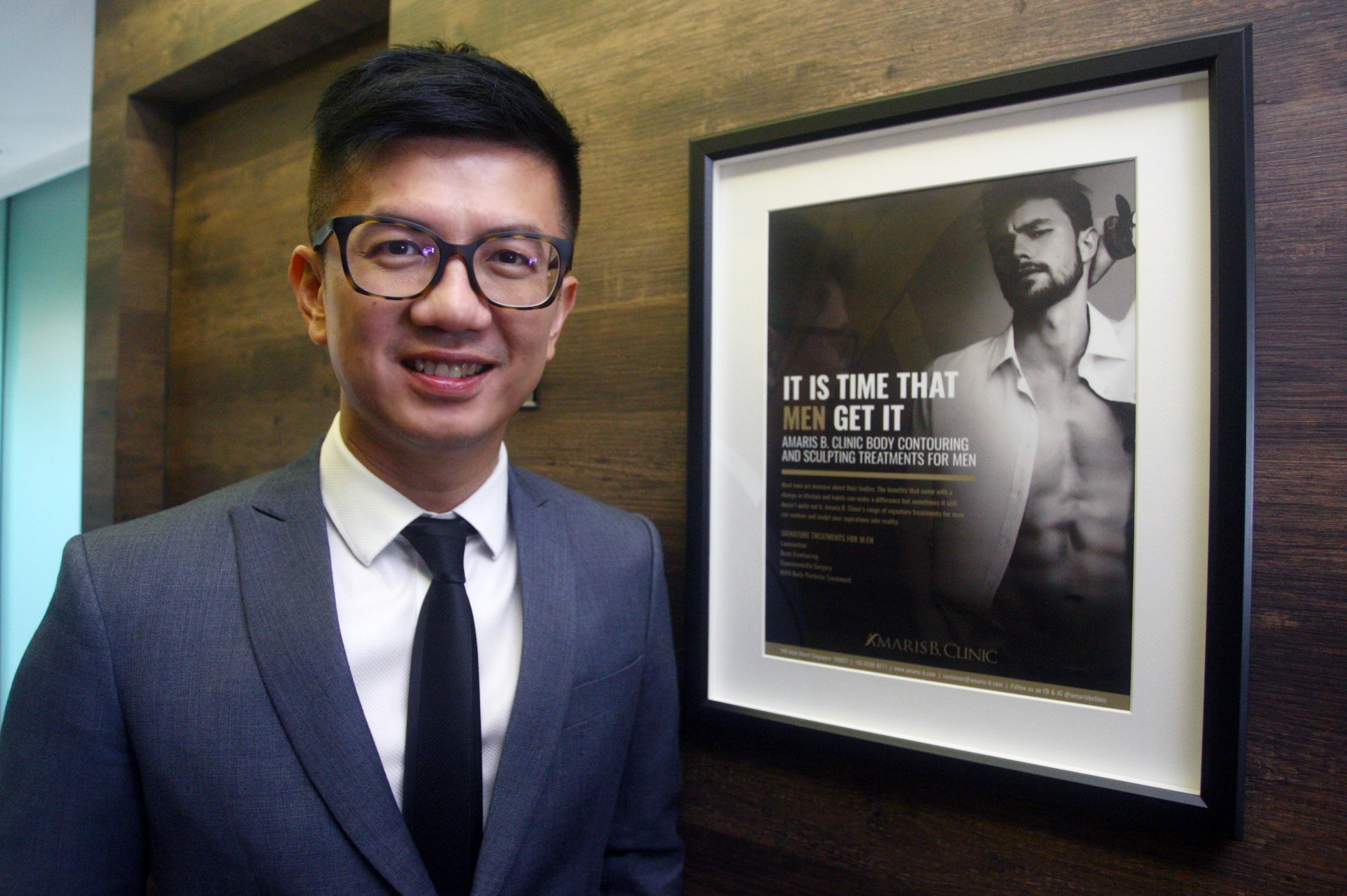 When do you think someone should start aesthetic treatments and what are some treatments you'd recommend?
It is important to want to make the change for yourself and nobody else. And one should also be aware that he or she will be the better version of yourself so celebrity reference is not encouraged. You can start as early as 25 years old if you are bothered with fine lines, pigmentation and saggy skin. Prevention is definitely always better than cure. If one is bothered by stubborn body fat, despite strict diet and regular exercise, he or she may opt for body sculpting treatments such as VaserLipo or Smartlipo. We also have facials for you to maintain healthy glowing clear skin.
As a medical aesthetics doctor, what are some of your pet beauty or aesthetic peeves?
Most people have the misconception that liposuction can result in instant weight loss. To put it in perspective, liposuction is not meant for overall weight loss. Proper diet and exercise should be an integral part of an individual's lifestyle for one to achieve sustainable weight loss results. Liposuction would be a great minimally-invasive option for those with ideal body weight but have difficulty losing the stubborn fat on certain body parts, e.g. inner thighs, bra fat or even post-pregnancy tummy.
Like a sculptor creating a piece of beautiful art piece, when carrying out liposuction, it is not just about fat removal, it requires a doctor with relevant experience and an eye for beauty to sculpt and contour the body.
Is there such thing as a natural beauty?
Everyone interprets "natural beauty" in a different way. I think natural beauty is defined by what you feel is most natural and most comfortable for yourself.
Who in Hollywood embodies your idea of a perfect woman and why?
A woman with a great personality, who is smart and, with a sense of self worth, elegance and grace like Natalie Portman or Audrey Hepburn.
This quote from Graham Kerr probably best describes the ideal perfect woman, "I prefer to regard a dessert as I would imagine the perfect woman: Subtle, a little bittersweet, not blowsy and extrovert. Delicately made up, not highly rouged. Holding back, not exposing everything and, of course, with a flavour that lasts."
What do you foresee to be big trends in the aesthetic industry?
There's a definite trend towards non-invasive treatments for both men and women to stave off aging and maintain their looks. At Amaris B. Clinic, we have invested in the most advanced anti-aging machines such as high intensity focused ultrasound machine to provide our clients with a wider range of non-invasive skin firming treatments to counteract aging.
The medical aesthetic industry is growing exponentially. The demand for both women and men wanting to age gracefully and look as natural as possible has resulted in an upsurge of technological and treatment advances. Which is why our practice is equipped with one of the most recognised body sculpting and FDA-approved machine, VaserLipo, for those who are opting to undergo body sculpting with minimal pain, swelling and downtime.

140 Arab St Singapore 199827
Opening Hours: Weekdays: 9:30 – 19:00 | Saturdays: 9:30 – 13:30
Contact: +65 68174303 | customer@amaris-b.com
Follow Amaris B. Clinic on Facebook, Instagram and Google Plus