Get Baby Skin With Salmon DNA

This anti aging cocktail made from salmon DNA claims to repair skin from within.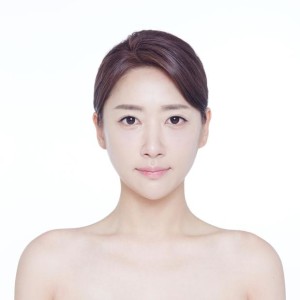 I've subjected myself to some pretty far-out treatments in the name of work – from applying nightingale droppings to my face to vaginal rejuvenation, you can say that I'm pretty adventurous (I drew the line at G-spot enlargement though).
Hot on the heels of Skinboosters and cocktail skin filler treatments, comes Rejuran Healer, an injectible from Korea that may be the secret to the soft and dewy (or chok chok, as they call it) skin of your favourite K-pop stars. Made from salmon sperm (yes, you read that right!) or salmon DNA as they say in press releases, this anti aging skin filler purportedly reverses signs of aging and rejuvenates skin. Compared to Skinboosters which hydrates and plumps skin with hyaluronic acid, what's revolutionary about Rejuran Healer – also known colloquially as "baby skin injections", is its ability to heal and protect skin.
Benefits of Rejuran Healer:
Repair skin to make it smoother and more firm.
Reduce pigmentation and fine lines.
Decrease pore size and wrinkles.
Lift skin and make it less saggy.
Here's the scientific bit:
Rejuran Healer delivers nucleotides which serve as building blocks of nucleic acids like DNA and RNA. By repairing the DNA of skin cells, Rejuran Healer activates healthy skin formation. It also increases microcirculation and stimulates growth factors, naturally regenerating aging and damaged skin to make it healthy while enhancing skin elasticity.
"The Rejuran Healer treatment promotes skin repair and rejuvenation at a cellular level. By stimulating every single skin cell to be in the best condition possible, it simultaneously addresses multiple skin issues at once. As most patients have varying degrees of common skin concerns such as acne scars, hyperpigmented skin, aging dull skin with wrinkles and fine lines, or enlarged pores, the Rejuran Healer treatment is a multi-dimensional therapy that serves as an all-in-one treatment option for patients with these skin concerns," said Dr Ram Nath, Director, Aesthetic and Medical Services at The Wellness Clinic.
In other words, you can #takemymoneynow!
Treatment process:
My therapist first cleansed my face before applying a thick layer of numbing cream. I was advised to wait an hour so that my Rejuran Healer injections will be as painless as possible. To pass my time, I was ushered to the comfortable lounge area of The Wellness Clinic onto an Osim UDesire massage chair where I proceeded to enjoy a few sessions of massages while waiting for my face to lose all feeling.
When the time came for my treatment, my face felt like stone and under Dr Ram's deft hands, all I felt was a slight prickling sensation as he proceeded to inject this filler using a specially designed micro-needle, a centimeter apart, all across my face. It was over in 15 minutes and a soothing stem cell mask and photodynamic light therapy applied to reduce redness and swelling.
Post-treatment, my face bore tiny welts in some areas where the filler was injected. It looked like mosquito bites but they went down quickly within an hour. There was some swelling under my eyes and overall redness but I looked rather presentable, like I had just gone for a facial and had extractions done.
For best results, Dr Ram recommends four monthly treatments followed by one every year for maintenance. Results can usually be seen after a week to allow skin to repair and regenerate.
Results: 
One of the first things I noticed was how much softer my skin felt when I washed my face that evening, three hours after my treatment.
A week later, my skin is smoother and more translucent. It also looked more hydrated and glowy. Rejuran Healer is definitely no fishy business and has healed my skin!
Cost: $599 per session
Available at:
The Wellness Clinic
501 Orchard Road, #04-01 Wheelock Place
Singapore 238880
Tel: 6732 0812