Review: 2-in-1 Power Lunch Treatment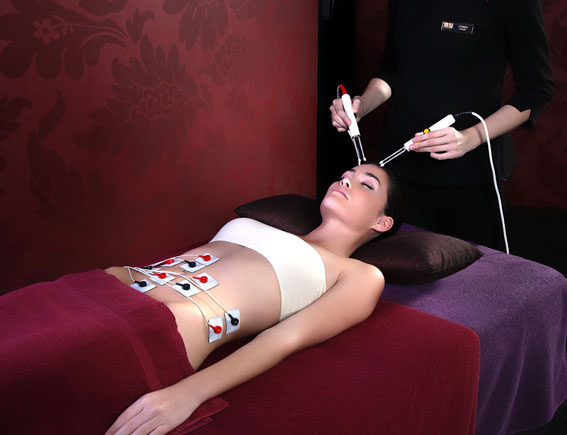 In a perfect world, we would all have toned tummies or all the time in the world to hit the gym. Unfortunately, this isn't the case. Instead, we juggle careers with family and social life mindlessly. That is why Vedure's 2-in-1 Power Lunch Treatment is brilliant! Incorporating a skin rejuvenating facial treatment combined with a tummy-toning machine that works on your muscles, it is everything a time-scarce working woman wants.
What to expect during the treatment: 
My therapist started by cleaning my face with Vedure's in-house Dermatics brand. This was followed by a short facial steam to open up my pores before the extraction. While my face was being steamed, the tummy toning machine – which uses micro-currents, was attached to my tummy and waist area. The micro-currents felt ticklish at first, but it became quite intense when the level was turned up higher. I could actually feel my abdominal muscles crunching and according to my therapist, a 20-minute session is equivalent to doing 360 crunches!
While my tummy was working out, a gentle extraction was carried out followed by a sigh-inducing facial and shoulder massage. To finish off the pampering treatment, a moisturising collagen mask was applied.
How long before results are seen: 
My complexion looked more refined and polished after the cleansing facial and my tummy actually had a slight ache the next day!
Number of treatments required: 
For best results, six weekly or twice-weekly sessions are recommended.
Recommended for: 
Time-scarce executives who want to kill two birds with one stone.
Duration:  90 minutes
Cost:  $250
Where:  
Vedure Mediboutique 
501 Orchard Road,
04-06 Wheelock Place
Tel: 6732 6448