Thermage-CPT
Thermage has gotten a makeover and is now pain-free with even better efficacy.
Truth: Your skin starts to age when you hit the big 3-0. Your face does not look as fresh as before even after a good night's sleep and fine lines start to show. Unfortunately, I am at the wrong side of my 30s and have noticed that my eyelids are drooping slightly; my jawline is not as defined and my nasolabial lines deepening. Help!
Luckily, there is Thermage CPT. "Thermage CPT works best for patients with mild to mid skin laxity. It heats the deep layers of your skin to help tighten existing collagen and also stimulate your body's natural renewal of collagen. This treatment creates subtle, natural looking results of smoother skin, diminished wrinkles and an overall younger lookingappearance," says Dr Dennis Kwan, who will be administering my treatment.
What to expect during treatment: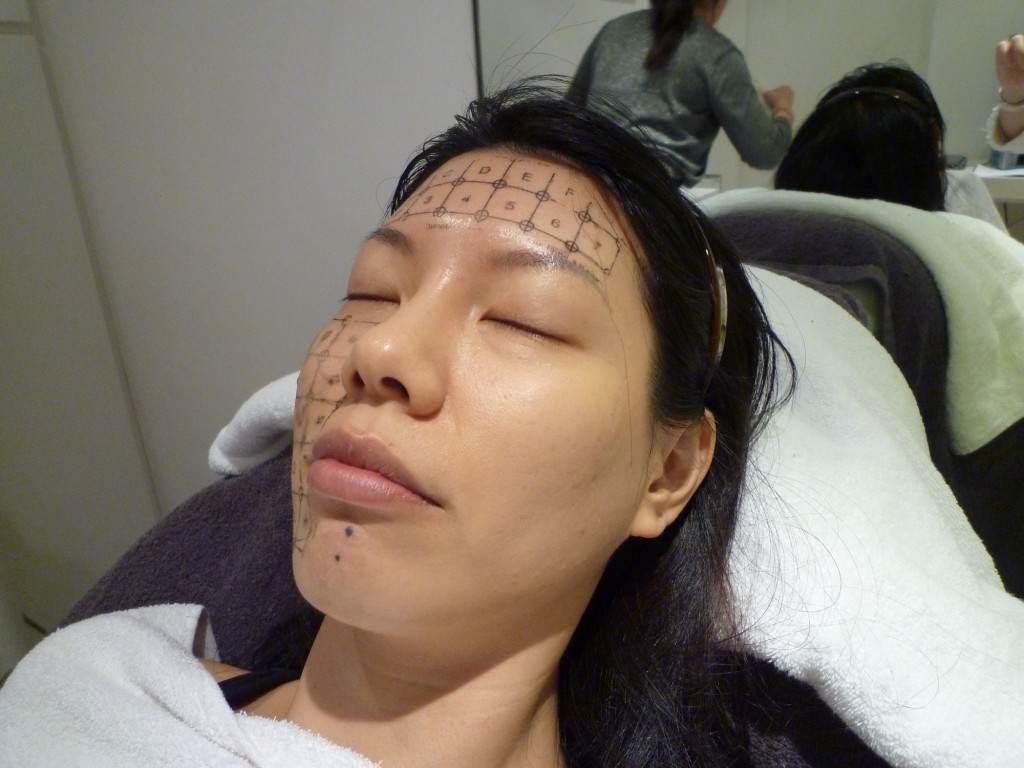 My face was first cleansed then a grid was mapped on my cheeks and forehead to guide the doctor during the treatment, and to ensure that he does not overheat the same area. A coupling lotion is also applied to maintain good contact of the handpiece to my skin, and my treatment started.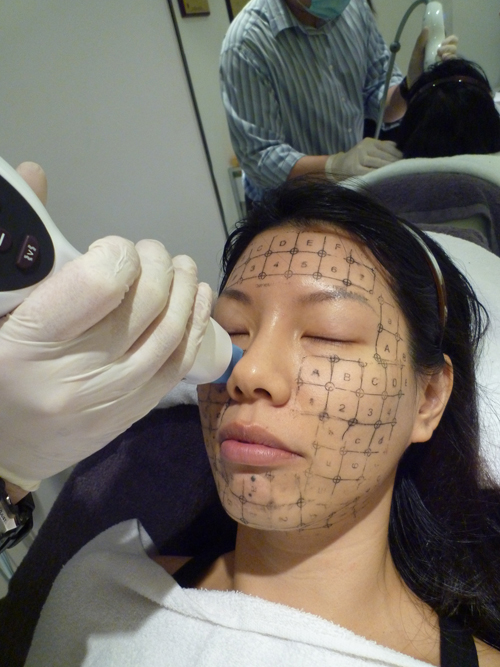 All fears of pain was banished upon the first click. Thermage CPT now comes with a patented Comfort Pulse Technology which cools the skin upon contact and vibrates. This vibrating motion massaged my face and increased the comfort level. With the exception of some areas like my neck, jawline and eyebrows which were more sensitive, the overall procedure was very relaxing.  After finishing the areas marked by the grids, Dr Kwan did a vector treatment length-wise on my forehead, cheeks, jawline and neck to tone and sculpt them even more.
How long before results are seen: 
There is no downtime and I looked party-ready with glowing, tightened skin. Dr Kwan says that my face will continue to improve over the next few weeks and best results can be expected after six to eight weeks.
Number of treatments required: 
One treatment is sufficient to get more lifted, rejuvenated skin.
Suitable for:  
Women and men in their 30s who are experiencing mild skin laxity. Not advisable for people with pacemakers as the radiofrequency might interfere with the safe operation of the device.
Doctor: Dr Dennis Kwan
DERMACARE™ Aesthetic & Laser Clinic
2 Orchard Turn ION Orchard
#05-05, Singapore 238801
Tel: + 65 6634 6328
Email:  Enquiry@dermacare.com.sg
Duration: Approximately 60 minutes for the full face.
Especially for ReviewAntiAging.com readers: 
Bring a companion along (Mum, BFF, husband) and get to enjoy two Thermage CPT treatments for $5988 (U.P. 1 Thermage treatment for $5988)!
Promotion valid till 31 August 2012, so hurry and seize this great opportunity now!
To make a reservation, call DERMACARE Aesthetic & Laser Clinic at 66346328 and quote " AntiAging Thermage" or simply email your details to  enquiry@dermacare.com.sg