The Miracle Of CALECIM®
The stem cell recovery system that heals skin – stat!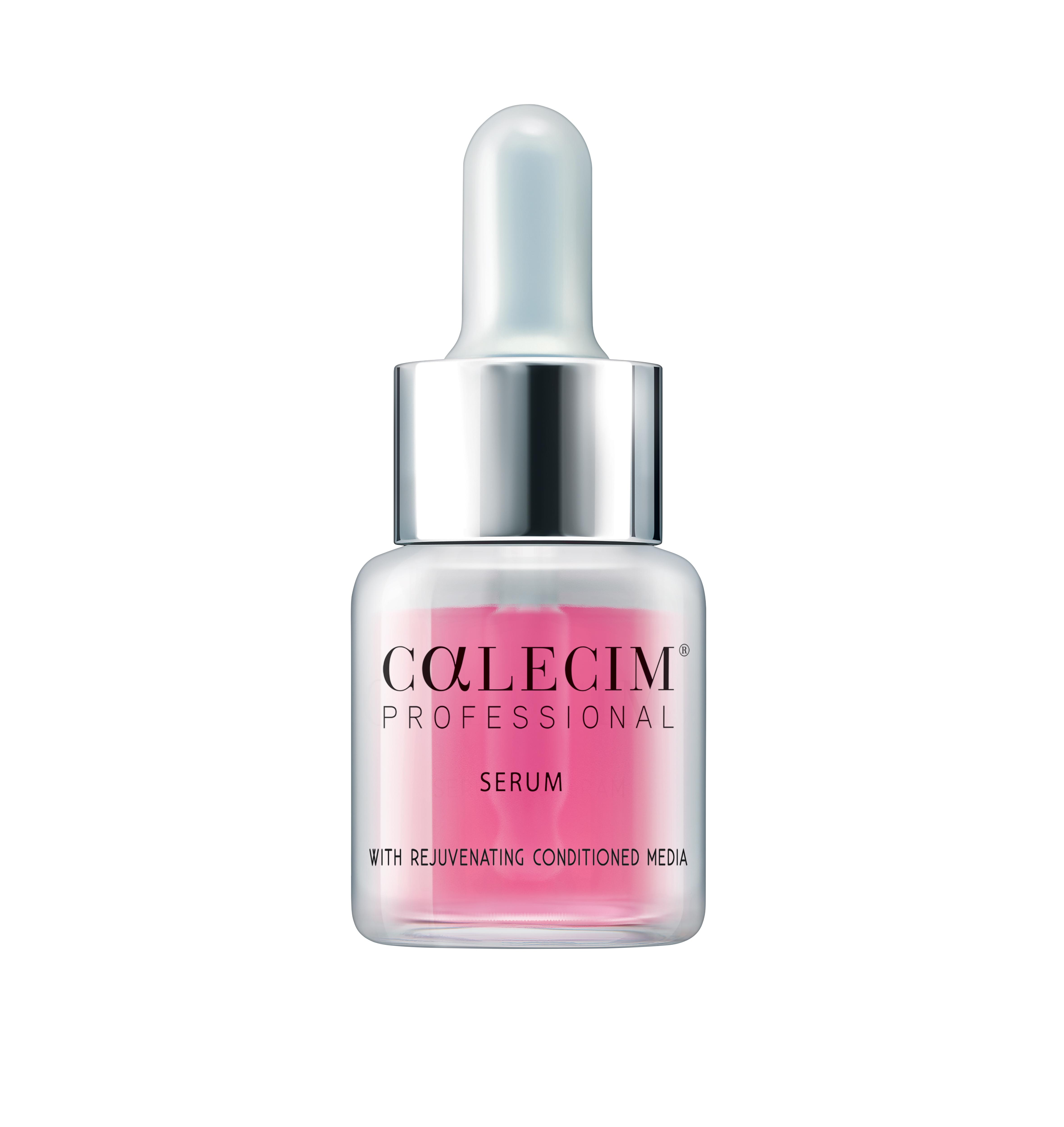 Stem cell technology is a fascinating and complex area of medical research. Not surprisingly, the potential health breakthroughs of stem cells have been adopted by the cosmetics industry and used to promote stem cell creams and stem cell sera for anti-aging.
One of the front-runners is CellResearch Corporation – a cutting edge Singapore-based stem cell technology company that was started in 2002 by leading doctors and scientists. CellResearch Corp's star product is its skin enhancement product, CALECIM® developed from its patented stem cell technology. Formulated with the unique Rejuvenating Conditioning Media, which is made from an umbilical cord lining extract containing a potent mix of protein and nutrients, it is said to boost regenerative and anti-aging properties to enhance the skin's healing capacity. What's more, their products are being used by aesthetic clinics and Medi-spas in Singapore as the chosen after-care treatment by doctors to heal and repair their patient's skin post-procedures – how about that for a vote of confidence!
Put To The Test
To show the efficacy of CALECIM® on my skin, an Nd:YAG laser sheerpeel  treatment ($850 onwards) which reduces enlarged pores, tightens and lightly resurfaces the skin was performed on my face. Then, I was instructed to use the CALECIM® Professional Serum as well as CALECIM®'s latest product, the Recovery Night Complex on the right side of my face. I was to return to check my skin's healing process over four weeks. Challenge accepted!
Treatment Process
First, my face was cleansed and numbing cream applied for 30 minutes. After that, a thin layer of micronised carbon was applied and allowed to absorb for 10 minutes before starting the laser treatment. This carbon aids in pore tightening and disappears after the Spectra Laser Peel and Q Switch components of the laser are done. Post-treatment, my skin felt incredible velvety and turned red in the lasered places, making me look sunburnt.
CALECIM® Professional Serum was then gently massaged on the right side of my face and I could see an immediate reduction in the swelling. I was given the serum and the night recovery cream and instructed to apply them only to the right side of my face so that I can compare it's efficacy to my usual moisturiser, La Mer (a strong contender!).
What's interesting to note is that the side where I've applied CALECIM® started to peel first which is testament to its regenerating properties. A friend also commented that it looked more hydrated compared to the left side of my face. It's been a month and I am happy to report that my new skin post-laser is baby-smooth and taut.
As CALECIM® tagline says, "It's no miracle, it's Science. If only Science was this interesting in school, I'd have been an A+ student!
Prices upon application for both CALECIM® Professional Serum and Recovery Night Complex. For more information, check their website at https://calecimprofessional.com.