Anti Aging Special
The bad news is, we all age.
Facial aging is due to a combination of changes to the skin and facial bones supporting it. The primary factor that contributes to aging is the loss of collagen in the skin. Wrinkles, lines and fold are initially caused by facial expressions. However, as skin ages, the loss of collagen results in deeper and more persistent facial lines.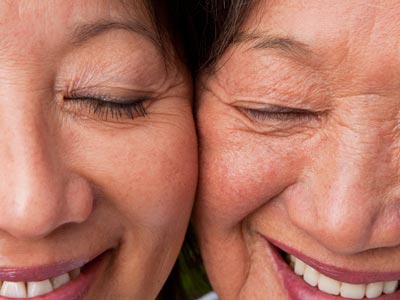 Here's how skin ages over the different stages of life:
The good news is, you can delay the effects of aging.
In your twenties: You may start developing frown lines in the upper face, fine lines, wrinkles and folds in the mid face.
In your thirties: More fine lines develop as collagen and elastin start to break down and the delicate skin under the eyes begins to thin.
In your forties: The frown lines in the upper face, wrinkles and folds in the mid face become more apparent. This may be accompanied by thinning, hollowing if eyes, cheeks and jowls.
In your fifties: The deep frown lines in the upper face, wrinkles and folds in the face become more striking. Lip thinning, hollowing of eyes, cheeks and jowls also become more prominent.
In this Anti Aging Special, I get Anti Aging expert, Dr Priya Sen, to answer all your questions about turning back the clock. You'll also find out about a new collagen treatment that will help put back what time has taken out.
Anti Aging Expert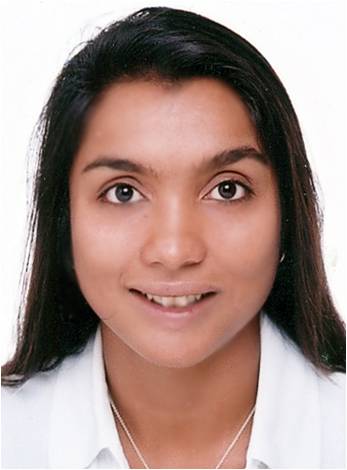 Dr Priya Sen is a Consultant Dermatologist and Laser Surgeon at the National Skin Centre as well as the Deputy Head at the Department of STI (Sexually Transmitted Infection) Control, Singapore. Dr Sen graduated from the University College London, UK with a double degree in Neuroanatomy and in Medicine. She became a member of the Royal College of Physicians (MRCP, London) in 2000. She obtained a Diploma in Genitourinary Medicine (UK) during a postgraduate scholarship at the Chelsea and Westminster Hospital, London UK where she was also trained in the use of injectable fillers for the treatment of HIV facial lipoatrophy.
A large part of Dr Sen's clinical workload consists of treating facial pigmentation and anti-ageing. She is a clinical teacher to medical students from the National University of Singapore and is also involved in training doctors from overseas. She has published a number of articles in both local as well as international dermatology journals and books, and is involved in numerous training workshops on the use of Botox, injectable fillers and lasers in dermatology. She is a certified trainer in the use of injectable polylactic acid. Dr Sen is also a member of the Asian Dermatological and Laser Surgery (ADLAS) workgroup.
Ask the Expert Featuring Dr Priya Sen
1. Can creams or lotions help with my saggy skin?
With ageing, the natural exfoliation process in the epidermis is not so efficient and it does not retain moisture as well as it used to. As a result, the skin gets rougher and dryer and this can be improved with the frequent use of moisturizing creams.
Retin-A creams or gels containing tretinoin (sometimes called retinolic acid) are derived from vitamin A which is an antioxidant. These creams can reduce the appearance of fine wrinkles and mottled skin discolouration and makes rough facial skin feel smoother. Kinerase creams and lotions which contain kinetin has antioxidant and anti-ageing properties.
Vitamin C is also good as it acts as an antioxidant and can improve skin brightness and firmness.
2. I'd like to improve my saggy skin but don't want to get a facelift. What can I do?
The ideal product or procedure would be able to treat facial creases and restore volume loss at the same time and this has been found to be possible with the use of injectable poly-L-lactic acid (PLLA) fillers.
Injectable PLLA fillers display unique characteristics enabling a global approach to youthful face restoration with predictable results and a favourable safety profile.
This filler stimulates collagen production and dermal thickness thereby smoothening out lines and wrinkles whilst restoring lost facial volume resulting in a fuller younger looking face.
3. How is Sculptra different from a lifting treatment like Thermage or Titan?
Ageing results in the breakdown of underlying tissues in the face which keeps skin looking plump and youthful. The balance is lost between skin, fat, muscle and bone with progressive changes in their volume, shape, position and composition. This volume loss cannot be improved using a lifting treatment like Thermage or Titan.
By adding volume to certain areas, the shape and position of these structures can be altered, resulting in the reappearance of more youthful and natural facial contours and this is achieved with the use of Sculptra.
4. How is Sculptra different from other fillers?
Sculptra is suitable for increasing the volume of depressed areas, particularly to correct skin depressions, such as in skin creases, wrinkles, folds, scars, and for skin aging. As it is also suitable for large volume corrections it fulfills the criteria for facial volume enhancement and panfacial augmentation to treat the volume and fat loss due to ageing. It is not to be used for lip augmentation. Other fillers tend to be recommended for isolated areas such as nasolabial folds.
5. Who is suitable for Sculptra treatments?
Anyone with facial depressions requiring correction.Individuals with bleeding disorders or who are on blood thinning drugs may have to avoid this treatment.
6. Are there any side effects?
Some immediate side effects may include bruising, skin redness and swelling which disappear within 2 to 6 days.
Medium to long term side effects include small lumps. These tend to resolve spontaneously or with anti-inflammatory injections. They tend not to occur if proper dilution and injection techniques are observed.
7. What can I expect after a Sculptra treatment? 
Generally no downtime and patients can go back to work within 24-48 hours. The immediate volume effect is related to the volume of water injected and this disappears within 72 hours. There is a natural increase in dermal skin thickness which begins to take place over the first 4 weeks after injection. This continues to increase over the next 6 months and persists for up to 2 years.
8. Is it painful and how many treatments do I need to get desired results?
Patients report that the treatment is relatively painless and the effects are natural, gradual and long lasting compared to temporary fillers.  This depends on the amount of facial volume requiring augmentation. Generally 1 to 2 treatments costing between $1600 to $3200.
9. How long do results last?
Up to 2 years.
10. Besides saggy skin, what else can be treated by Sculptra (eg chicken pox scars, deep acne scars)?
Sculptra is also suitable for large volume corrections of the signs of facial fat loss (lipoatrophy). It has shown good results in treating the volume loss in the "tear trough" and temples as well as on the upper surface of the hands which thin with ageing. Acne scars, chickenpox scars and atrophic or depressed scars can also be treated.
Sculptra Treatment Review With Dr Priya Sen
Patient, aged 35, used to look haggard due to his sunken cheeks and droopy skin. He went for Sculptura treatment with Dr Sen and got his desired results after one month. According to the patient, his friends now say that he looks younger and he finds that his skin looks plumper and more healthy.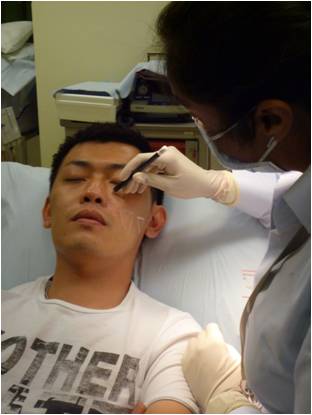 Today, he is doing his second Sculptra treatment with Dr Sen. First, numbing cream is applied on his face and left for an hour. After examining his face, Dr Sen then takes a pencil to mark down the areas on his face where she will administer the Sculptra – namely on his cheeks, nasolabial lines and tear troughs (sunken area under his eyes).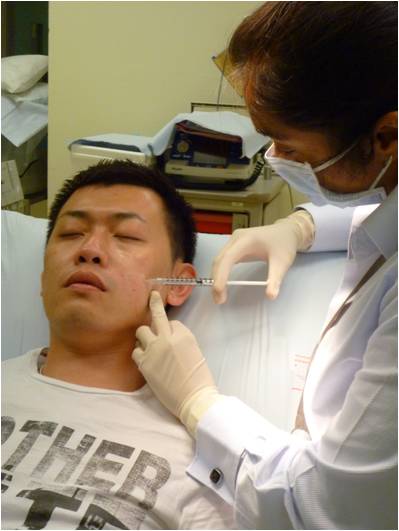 The Sculptra treatment consists of a series of quick injections which delivers the Sculptra product deep into the dermis of patient's skin. Each side takes about 10 minutes under the expert hands of Dr Sen.
To finish the treatment, the patient is given a firm facial massage with a moisturiser to spread the product well under his skin. The patient's face looks immediately fuller with Sculptra filling out the wrinkles. However, within a few days, the water in Sculptra will be absorbed by the body and there might be a slight increase in wrinkle depth. During this time, the Sculptra under the skin will start to stimulate the patient's own facial collagen production, resulting in a natural, soft build-up of the connective tissue and smooth out wrinkles. After approximately six weeks, clear improvement can be seen.
Where: National Skin Centre, 1 Mandalay Road. Tel: 6253-4455
Cost: Cost of Sculptra is $1600 for 2 vials and S1100 for 1 vial including doctor's fees
Duration: About 20 minutes (numbing cream will have to be applied an hour before)
Downtime: No downtime but patients will have to give themselves firm massages twice a day for five minutes for two weeks. This will push Sculptura deeper into their skin and spread the product all around their faces.
What's different about Sculptra:
Patient one month after Sculptratreatment
Sculptra is a volumising agent which can help to reduce deep wrinkles and folds, and replaces the fullness of your face which has been lost due to the aging process.

Sculptra works by stimulating YOUR OWN facial collagen production to replenish your skin and so providing natural looking results.

Sculptra works gradually to restore what has been lost and once your treatment plan is complete, results can last for up to 2 years.