Turn Back The Clock With Ultherapy
Look like you – only younger, with this cutting-edge skin rejuvenation treatment.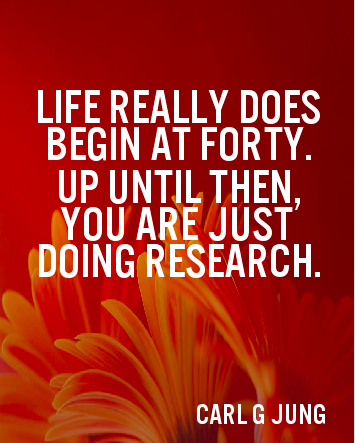 You know what they say, time flies when you're having fun and indeed, 2015 has flown by and Christmas is just two weeks away. I hope your year has been eventful and full of happy memories. While I don't abhor growing older (in fact, I quite like my 39-year-old brain now), I, like most women, don't want to look my age. Thanks to Ultherapy, I don't have to.
What is Ultherapy?
Ultherapy is the only skin rejuvenation procedure that uses ultrasound to image and treat the skin. It then uses focused ultrasound to rejuvenate collagen and counteract the effects of time and gravity. The beauty of this one-hour treatment is that it is non-invasive and natural as it uses your body's own regenerative response to gently lift and restore skin – from the inside out.
Its benefits include:
Brow elevation
Tighter skin
Less eyelid hooding
Reduction in nasolabial lines
Softer and more resilient skin
Smoother skin tone with smaller pores
More even and brighter skin tone
So, instead of responses like, "What happened to your face?"; you'll likely get asked, "Wow, you look great / rejuvenated! Did you just come back from a holiday?"
I am sold and can't wait for my appointment with Dr Wang at TLC Lifestyle Practice.
Treatment process:
The ever-stylish Dr Georgia Lee, who was away on a business trip when I was there, runs TLC Lifestyle Practice. Dr Wang, her bubbly resident doctor was assigned to administer my Ultherapy treatment. After cleansing my face, a strong numbing cream was applied thickly on my face and neck. Dr Wang told me that the sensation would be slightly uncomfortable and for some sections, I would feel like "someone's pulling my hair". Prepped and psyched, a cool gel was applied on my forehead and she started my treatment. True enough, it was a rather intense experience, especially so for my forehead, which felt sore after a while like I had been whacked. The other parts of my face were bearable – just a momentary prickling or heat beneath the skin. Dr Wang kept checking in on me and moved the handpiece to my cheeks and jawline, whenever my forehead got too unbearable. She also covered my chin and jawline to tighten and prevent jowls from happening.
To finish off my procedure, a moisturizing cream and sunblock spray was applied. My skin looked taut and smooth immediately after treatment and it also had a healthy flush. In fact, my face looked pretty darn flawless, even the little red bumps I had before the treatment had disappeared! As Ultherapy works to stimulate your body's own collagen, results can take two to three months to unfold, and can last up to two years with proper maintenance.
At first glance, Ultherapy (which costs $3000 and upwards in Singapore) may seem indulgent but if you look at its comprehensive list of benefits, it is actually a worthwhile investment. The year has come to a close and if you have spent most of it looking after everyone else, Ultherapy will be the ultimate Christmas present to yourself. Because you're worth it!
Where:
TLC Lifestyle Practice
9 Scotts Road, #11-04/05, Pacific Plaza
Singapore 228210
Tel: 6462-0083